4 reasons you should focus on your health as you approach middle age!
I often get asked, why I care so much about the health of women as they age – approaching and navigating their way through menopause. Well, here's why;
By the time women reach middle age, they have most likely raised a family, worked for several years, and could well be caring for aging parents. We deserve to progress into middle age enjoying good health. Our middle-aged metabolisms and hormones however are working against us. As our metabolism slows with age it becomes increasingly difficult to maintain muscle and stave off weight gain. Furthermore weight distribution shifts, resulting in fat accumulation around the stomach, rather than (or as well as) around the hips and legs. And sadly it seems no matter how hard we try, weight gain is nearly impossible to avoid!!
So why is our health so important as we age? Aside from the obvious health issues we would prefer to avoid (hot flushes, mood swings, diabetes, heart disease, high blood pressure, weight-gain etc);
This is our time to shine, relax, garden, socialise, travel, and just focus on ourselves for a change. Doing any or all of these things requires energy, and it is unlikely that you will be overflowing with energy if you are suffering from negative effects of menopause and aging.
We finally have time and maybe the resource to travel, and don't want to be restricted in our travel choices as a result of our health status. You may not want to climb Mt Everest (maybe Mt Maunganui?), but there are many awesome opportunities out there that we finally have the time to consider. Don't let your health restrict you.
Our teenagers and kids  in their early 20's are still surprisingly dependent and keep us on our toes mentally and physically. We want to keep up with them, support them, (but not control them…..). This really requires energy – I will say no more…..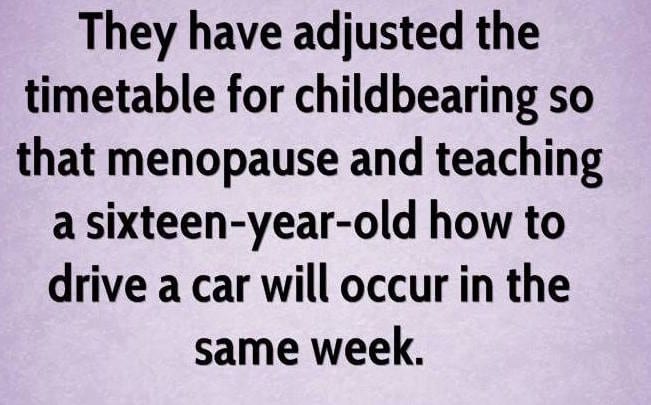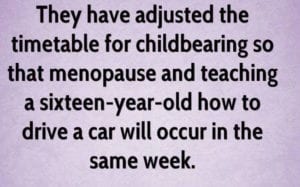 You may no longer be pandering to young children or teens – but you might soon be enjoying grandchildren (your's and your friend's), planning  weddings (your own children, and family's), and there is no doubt this will require energy!
But most importantly you want to be in charge and unrestricted in the decisions you make as you head into your next life stage;
where you live, and what type of home you live in
how far and fast you can move
where, how, and if you travel
how long you work and continue your career for
So my friends, you need to be strong and independent, capable of looking after yourselves and of course those around you as you age. While I can't promise you that a healthy diet will prevent all or any menopausal and age related health issues, it will help. It is well recognised that a healthy life style that includes a diet high in unprocessed foods (foods that are low in carbohydrates and high in healthy fats), plenty of movement, and surrounded by good friends and family, will greatly increase your chances of avoiding many traditional menopausal symptoms and give you the best chance of maintaining your health active life as you age.