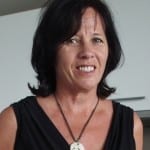 It has become apparent that stress is another factor contributing to stalled or non-existent weight loss. Many women embark on the LCHF way of eating with the goal to lose weight only to find that those amazing weight-loss stories and 'before' and 'after' photos don't apply to everyone.
While individuals in all life stages suffer from stress, middle-aged women are particularly affected by it. If you anticipated middle age as a life stage that included; time to yourself, more travel, financial security, you may well be disappointed!!   As wives, mothers, grandmothers, and career women (often all four), we rarely relax, and are no less busy, maybe more so than in our younger years.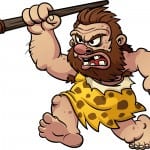 Stress makes our bodies burn carbohydrates. While we are trying to turn our bodies into 'fat burning machines' by reducing our carbohydrate intake, hormones released when we are stressed; cortisol and adrenaline trigger our bodies to burn carbohydrate. For our ancestors, the cavemen, this was a very good thing and more often than not saved lives, alerting them to danger and enabling them to react instantly and appropriately to both life threatening and life enhancing events. Those everyday events like avoiding a roving sabre tooth tiger or the spurt of energy required to catch some 4-legged food to provide their family with fat and protein for several weeks. Additionally while the cavemen were burning carbs, they were storing fat for the possibility of long periods of starvation, starvation that we are very unlikely to experience in 2015! Clearly however weight loss was not the high priority to our ancestors that it is today, so this once lifesaving hormonal reaction is causing some serious health issues in the modern women.
In the 21st century stress has become a daily and prolonged occurrence, meaning that we are not giving our bodies the opportunity to reset itself in to fat burning mode. As stress forces our bodies to burn carbohydrate, we are more likely to crave more carbohydrate to compensate.
Furthermore prolonged and heightened levels of the stress hormone cortisol can lead to increased abdominal fat. If you recall last week's post you will recall that fat around your belly is associated with increased secretion of oestrogen and oestrogen in turn causes growth of more fatty tissue, that vicious cycle again…..
So it appears that for some of us, the LCHF way of eating is not enough to elicit weight loss. We need to further investigate ways to manage those stress levels and this might be easier said than done. You however are the only person who can implement the changes needed to address this.
Here are a few things to consider when addressing stress in your life
Exercise matters. It makes you feel good, even if it is just a matter of walking and standing more throughout the day. Try a yoga class for relaxation, or a walk with friends to burn off some off those problems that have built up over the week.
While you might think that a daily glass or two of wine is helping you relax, it may actually be doing the opposite. Alcohol can raise cortisol levels. I would advise that if weight loss is your initial goal, cutting alcohol completely is a good idea. I am however an advocate of the value of a glass of wine with good friends to help wind down after a long week. You know whether you need to cut down…… Remember, if you find yourself struggling with a drinking problem, it's essential to seek professional help. Go Here for the support you need.
Don't let slower than anticipated weight loss tempt you to veer from your LCHF way of eating. Enjoy the other benefits of your healthier lifestyle; increased energy levels, improved skin, fewer mood swings. Finally be aware of how your clothes are fitting. Often we get fixated on weight loss when actually our body shapes are changing for the better.