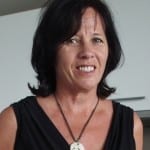 Never has the media in all of it's formats, social and conventional, been so accessible to so many. Neither has 'what you eat' ever been more topical and worthy of media discussion and dissection, than it is today.
As a result we are constantly bombarded with mixed messages, and confusing and misguided dietary advice. In the NZ Herald online alone today all of the following articles were accessible (not all current but easily viewed);
A heated Debate about raw food

5 sweeteners and what they mean for you

Pete Evans' paleo book on hold over fears 'a baby may die'  – What the?

The biggest food trends of 2014

The world must slash sugar intake – WHO report

9 Incredibly Healthy Superfoods To Try Today

We crave that sweet taste – but at what cost?
And so it goes on…….
It appears that we are pretty much in agreement on two things; sugar is out, vegetables are in. Or are we? While trends are clearly leaning towards decreasing both sugar and processed carbohydrates, we are a long way from changing the views of public health advocates. And vegetables, yes – they are great but which ones? Above ground, particularly the green leafy cruciferous varieties, but where do carrots fit, and are kumara and potatoes in or out? What's clean food for goodness sake? Is dairy in or out? And that leads us to that fat question; we are still in discussions, often heated, around saturated fats….Yip, it's confusing, and the confusion is going nowhere in a hurry. I haven't even started organic and superfoods yet!! Oh and fruit – in or out?
So let's simplify things. Not too simple though. A common quote these days is 'eat what your grandmother ate', be careful with that one, my grandmother's cookbook (while precious and valued) is filled with sweet sugary treats.
At every life stage, a way of eating which includes:
green leafy and above ground vegetables – raw or cooked

healthy natural fats – nuts, avocado, olive oil, coconut oil, butter

good quality protein – meat, poultry seafood (skin on)
will benefit your health. Where you purchase these foods, supermarket, farmers markets, organic stores, or home grown, all are great options.
Remember though, we are all individuals and one size DOES NOT FIT ALL. If weight loss is your goal, then be patient and remember – what works for your friend may not work for you. Don't expect that your results will be the same as the myriad of 'before' and 'after' photos available on the internet.  Believe me, if you are 55, even LCHF won't make you look 35! Enjoy renewed energy levels and just feeling better. Know your metabolic health can only improve. Most importantly however, share what's working for you with those around you. Watch your family, friends, and colleagues slide gracefully, or not so gracefully, into the realms of a healthy lifestyle. Enjoy the positive impact you can have on those around you.
For more information