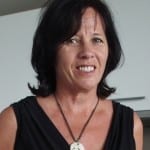 Regardless of my audience, whenever I discuss Low Carb High Fat (LCHF), that old cholesterol question keeps coming up. I have no illusions that I have the medical knowledge required to adequately educate you all on this hot topic, and would prefer to leave the science to those who do have the credentials to comment. I suggest you read blogs by Prof Grant Schofield and Libby Jenkinson, both explain the cholesterol dilemma beautifully. But read on first…….
I have said before that my husband has queried the possibility that my LCHF cooking regime might be sending him to an early grave. Well that myth has been well and truly busted since receiving his latest blood results. After 2 ½ years on the LCHF diet his blood profile has come back with all measures well below any level of risk. As much as I would like to publish these results, it might just send his blood pressure up and reverse all the good work I have been doing for the last 2 years!
What concerns me is this;  frequently people tell me their Doctor has prescribed statins as a result of increased cholesterol, along with advice to eat less fat and more whole grains and cereals or high carb options. For some this is their first indication of poorer health and most are feeling understandably vulnerable.  Clearly it's not the time for me to be advising anything other than that they take their Dr's advice. I do however recommend that they rethink that dietary advice, decrease processed carbs, and make sure their diet looks like this.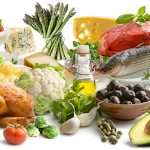 Most importantly though, as I have said repeatedly to you all in previous posts, don't even just take my word for it, do your own research. More and more often I am hearing stories of not only remarkable weight loss but also significantly improved metabolic outcomes by embarking on a LCHF lifestyle. While the academic debate continues to rage, the general public are becoming aware that this way of eating just makes sense.
So if you have embarked on,  or are planning to embark on LCHF and are concerned about cholesterol, get on the internet and do some reading for yourself. There are a myriad of experts to support what I am saying and equally as many who fervently disagree, so allow plenty of time!!
Believe me about one thing though, if I had any doubt at all that the way I feed my family and friends was anything but the most nutritious and healthful way of eating, there is no way I would continue my regular LCHF lectures. Neither could I continue my endless recipe experimentation and menu design.
And as I rub tonight's pork belly with olive oil, and my mouth waters at the thought of the crispy pork crackling I will be enjoying with friends and family later tonight, I am confident that our hearts are safe and we will be sharing food together for many years to come!