Low Carb Travel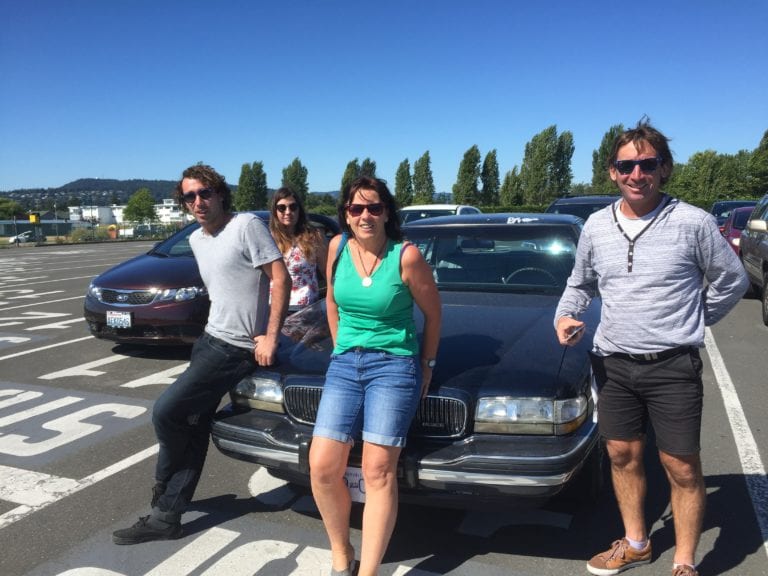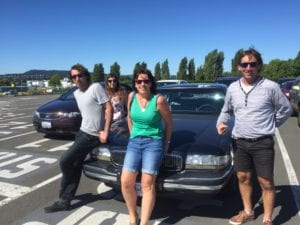 Travelling is a time that can put any dietary approach at risk. I have just returned from a 3 week road trip in North America with my family (husband and 2 adult children), followed by a trip to my 'other' home in Darwin.
Holidays for me are a time to recharge, keep active and eat wholesome local food (and drink local wine of course) when possible.
 There are a few tips that I always adhere to when I travel:
Make the last meal you eat before you get on the plane a good healthy meal. You will feel  better when you arrive in your destination if your food choices have been based on your typical day-to-day foods. I am lucky enough to have Qantas club membership so I make sure I snack on cheese, salad and cold meat before I board.
Don't eat everything that is served on the plane! Pick the foods that won't leave you feeling bloated. Surprisingly it is not compulsory to clear that airplane plate!!
When choosing accommodation I choose somewhere that I can either cook my own breakfast or that provides a breakfast that fits with my food choices (bacon and eggs for the family, nuts, yoghurt and berries for me).
On arriving in a new city or destination my first stop is usually a supermarket. I like to have a supply of my choice of foods and snacks on hand.
I  buy a stash of small storage containers to carry food during the day.
When I leave the hotel/appt in the morning, I try to have a supply of snacks (cheese, nuts, fruit, sliced vege), so not be totally reliant on restaurants and cafes all day.
A few tips from my trip that worked for us:
When we started our road trip from Vancouver to San Francisco, we purchased a small chilly bin (it was actually just a polystyrene box). Each morning we would make a quick stop at a supermarket to stock up with ice and snacks before we hit the road.
Our evening restaurant choices were a democratic decision and luckily all restaurants provided a good range of low carb options. Don't be too picky, you can always eat around
the carbs!!
When we started out each day sight seeing, tramping or biking, I packed small plastic containers with snacks – hungry families are not happy families!! Full water bottles are a must in all situations, particularly when climbing to high places in high temperatures!
While I aimed to stick closely to my low carb eating approach, I didn't let it rule our holiday meals.
However, while my family were happy for me to take the lead on meals, and showed surprising patience for my food based sightseeing expeditions, there were limits to their ability to 'enjoy' our daily low carb snacks for the full 3 weeks. All in all though it was a blast, memories made, plenty of good food and wine consumed, but maybe 1 too many food photos to interrupt family mealtimes…………