Tasty Nutritious Turmeric Coffee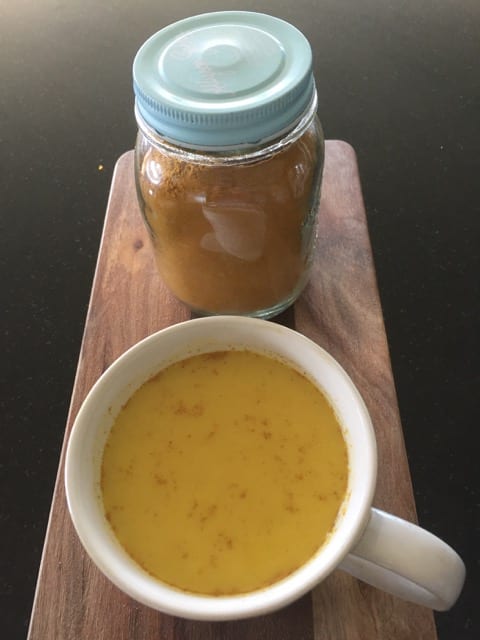 Turmeric Coffee is not coffee at all, but a nutritious alternative. Turmeric Coffee is not only delicious, it can have a positive impact on; inflammation, digestion, and blood sugar levels. I make up a jar, using equal quantities of the spices so that I always have Turmeric Coffee on hand.
Ingredients
½ tsp Turmeric (ground)
½ tsp Cinnamon (ground)
½ tsp Ginger (ground)
1 cup boiling water
Milk (dairy, almond, or soy)
Instructions
Mix spices together in a coffee cup.
Add boiling water, stir well, and add a dash of milk as you would with an instant coffee.
Alternatively, heat a cup of milk and add to the spice mixture, to make a creamy Turmeric latte. As you drink this spicy, Turmeric Coffee you may need to keep stirring it to stop the spices dropping to the bottom of the cup.