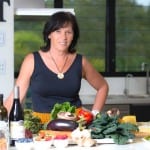 I am constantly surprised by common misconceptions of Low Carb or the low carb high fat diet (LCHF). There are many people who should know better, but who continue to query and argue the merits of this way of eating. Here are a few aspects of low carb that are typically misunderstood:
Low Carb is NOT – A licence to eat or drink fat (cheese, butter, cream) in copious amounts. No one in his or her right mind would endorse any dietary approach that supported actively seeking or over eating fat. Use fat in your diet to "fill you up". My advice is – Don't actively look for or include fat, but don't avoid it either. Eat meat, poultry, leave the fat on, use cream, olive oil, coconut cream, and butter to cook with, as an alternative to sweet sugar laden sauces (tomato sauce, sweet chilli sauce). Avocados are a great way to include healthy fat in your diet.
Low Carb IS – A way of eating based predominantly on green leafy and above ground vegetables. Too often the importance of vegetables are lost in the debate over the "high fat" component of this way of eating. Eat or drink plenty of vegetables, moderate amounts of protein (meat, poultry, seafood, eggs), snack on nuts, seeds, and use fat in your meals to fill you up (fat on meat, coconut oil, butter, cream etc.).
Low Carb is NOT a life sentence – Even the hard nose low carbers have their days off. If you stick to the 90%/10% rule, eat mainly low carb (90%) with the odd treat (10%), you're doing ok. Low carb options are my first choice, however if I find myself in situation that there are few low carb options or my low carb choice might offend someone, I will always (and happily) enjoy a treat.
Low Carb IS: A way of eating that will not only support your metabolic health as you age, it will likely contribute to weight loss, increased energy levels, improvement in both inflammatory conditions such as irritable bowel, and dare I say it menopausal symptoms.
Low Carb IS: A lifestyle that you can follow while living a full, social and active life.