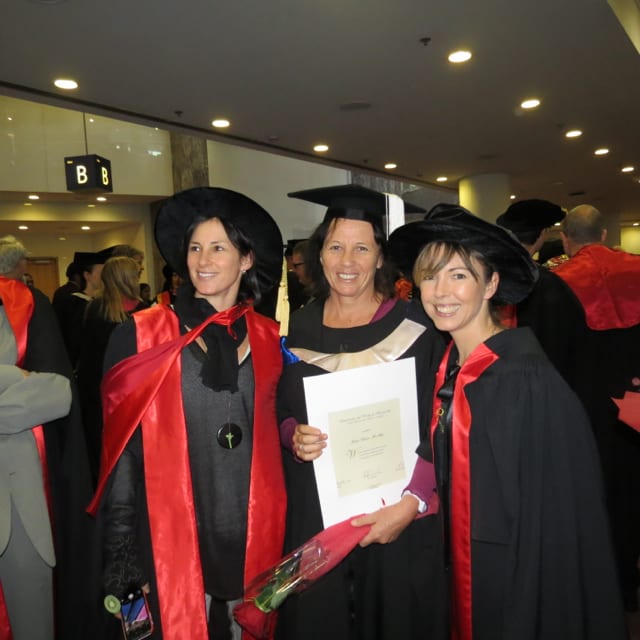 In February 2012, following several years of investigating personal weight-loss options, I made the decision to embark on a low carbohydrate high fat (LCHF) diet. The opportunity arose through a workplace challenge, and was coupled with the guidance of a NZ registered nutritionist.
I was a 47-year-old woman struggling to keep my weight under control while following national public health dietary and physical activity recommendations. These dietary guidelines, considered 'best practice', equated to a diet comprising high levels of carbohydrate, moderate amounts of protein, and minimal fat. Whilst previous attempts to lose weight using both fat and calorie restriction had elicited weight loss, I had been unable to either sustain implemented dietary modifications, or maintain achieved levels of weight loss. My weight was trending upwards at a rate corresponding to average weight gain for a woman of my age. I recognised the opportunity I was being offered, and the benefit of making major modifications to my diet. Furthermore, I recognised the value of trialling a new diet with the assistance of a health professional and within a supportive workplace environment.
Modifying my diet to a LCHF eating model, I removed high carbohydrate foods and ingredients (i.e. bread, rice, pasta, flour, starchy vegetables, and most processed and packaged foods), and increased the amount of green leafy vegetables, nuts, seeds, and full fat foods such as dairy, coconut oil, olive oil, seafood, meat, and poultry. By default, my diet changed to one that was based on whole foods; that is foods that are minimally processed and packaged. This way of eating elicited weight loss and appealed to me in several ways, one of which was that I felt satiated by the foods I was consuming. The resultant feeling of fullness created a reduction in the amount of food I desired overall, which helped me to adhere to this dietary regime. In support of my own experience, evidence shows that compared to carbohydrate, dietary fat does have a greater satiating effect on women. The impact on satiety indicates that from an adherence point of view, a LCHF diet could be an equally and perhaps even more effective weight-loss strategy as the mainstream guidelines of fat restriction and overall calorie restriction.
As I embarked on my personal weight-loss intervention, I observed women of a similar age noticeably gaining weight; women that I knew were exercising regularly and eating a 'balanced' diet dominated by whole grain breads and cereals, and fruit and vegetables. These women were following 'mainstream' dietary guidelines dispensed by health professionals and frequent public health and media communications. These 'mainstream' guidelines involved consuming a calorie-controlled diet with a high carbohydrate, low fat macronutrient profile. These women were undertaking what they believed to be the correct strategy for losing and maintaining weight. Clearly these messages were not having the desired impact from a weight loss perspective.
I was aware that the support I had garnered in undertaking the LCHF dietary modifications in a group situation had contributed to my ability to adhere to the LCHF diet. I appreciated however, that many women lack the support to adhere to dietary modifications for a period necessary to elicit weight loss. Evidence suggests that participants in structured weight-loss programmes achieve improved weight-loss outcomes when compared to those endeavouring to lose weight autonomously, and that adherence is often higher during monitored research and supported interventions. In addition, I realised that further investigation is required around the acceptability of LCHF food options for middle-aged women. Furthermore, in their role as mothers and/or wives, middle-aged women are often responsible for preparing food for family members, and therefore acceptability and convenience factors for the wider family group is important and warrants investigation.
Inconsistency in weight change observed across dietary weight-loss trials is multifactorial, but might be attributable to physiological mechanisms, such as insulin-resistance. For many women the prevalence of central adiposity and features of metabolic syndrome (i.e. diabetes, insulin resistance, and dyslipidaemia) develop as a result of a reduction in the hormone oestrogen in the approach to middle age. Oestrogen is recognised as having a modulating effect on the hormone insulin, a hormone responsible for facilitating fat storage and energy modification. Withdrawal of oestrogen levels has been posited as a cause of increased body fat across the life stages of women. Furthermore, insulin resistance may predispose individuals to be less successful in adhering to a traditional low fat, high carbohydrate diet, causing higher rates of attrition and negatively impacting on weight loss.
As mothers, wives, employees and career women, women fulfil a multitude of demanding nurturing, familial, and societal roles, frequently disregarding their own health requirements to address those of family members. Women approaching middle age and menopause are no less susceptible than other population groups to the confusion and debate around effective and sustainable weight-loss strategies. It is apparent that further research is warranted to investigate barriers and motivators to women of this age group, in making lifestyle changes required to elicit weight loss and improve metabolic health. The gap in knowledge pertaining to adherence and acceptability of a low carbohydrate diet as a weight-loss option for middle-aged women has created a demand for further investigation into these factors.
And this is how my thesis started, the rest is history and our future……………..